Welcome To Our New Web Site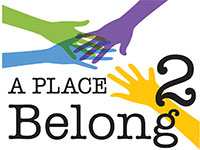 "A Place to Belong provides a safe, comfortable and supportive environment for persons with serious mental illness who are working on their recovery while living in the community by means of voluntary recreational, social, educational and community service opportunities."
Our new mission statement was adopted on May 19, 2015. It addresses the new focus on recovery. It also identifies the importance of education and community service for our member's journey to recovery. It also shows our grantors we are helping our members on this journey and teaching them the mutual value of service to their community.